Opening Summer 2023 in Lake George NY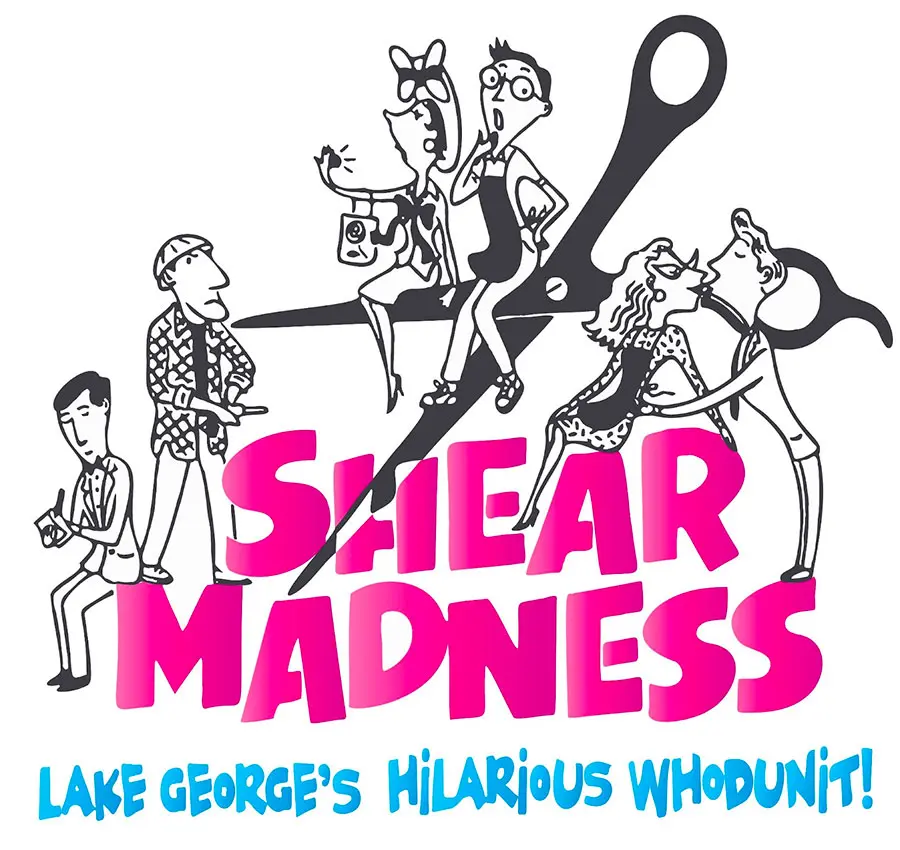 Shear Madness
By Paul Portner
Adapted by Bruce Jordan & Marilyn Abrams
Directed by Bruce Jordan
Shear Madness Runs July 6th - August 26th
It's a day like any other in beautiful Lake George Village. We're at the Shear Madness Salon on Ottawa Street, when suddenly the lady upstairs gets knocked off! WHOdunit?!? Four suspects are interrogated by the Lake George Police- and one of them will be hauled off to jail.
Marriage is Murder
By Nick Hall
Directed by Jarel Davidow
Marriage is Murder Runs September 14th - October 14th
Ex-spouses Paul and Polly Butler used to write murder mysteries together. Now Hollywood has come calling for an original thriller based on one of their old detectives. Can they avoid killing each other long enough to come up with a new story? Find out in this murderously funny comedy!
Our Corporate Sponsors